It is the mission of HLBC Music Ministry to share the gospel of Jesus Christ through music and song. To be a part of our Music Ministry, please contact our Minister of Worship, or call our church office 843-797-2982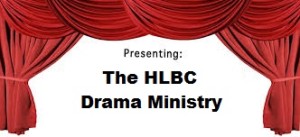 You are invited to participate in the Drama Ministry of HLBC!
We are a dedicated group of drama enthusiasts striving to s
hare the love of  Jesus Christ  through our dramatic presentations.
If you have any questions, please call or email Teressa at  
843-797-2982  / tessarm1056@gmail.com