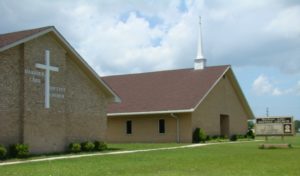 Harbour Lake Baptist Church exists...
To honor and glorify God by obeying Jesus' command to make disciples of all people groups. We accomplish this through our Mission and Core Values. Please feel free to contact us if you need prayer or have questions. 
Dr. Jimmy Fuller has been the senior pastor of Harbour Lake Baptist Church since February 2006. Prior to HLBC, Jimmy pastored four other Baptist churches. He was born November 2nd, 1954 in Charleston South Carolina, and born-again on October 27th, 1974 at Pierpont Baptist Church. Jimmy was then called to preach the Gospel in the summer of 1975.


He did undergraduate work at Columbia Bible College in Columbia, SC, Criswell Bible College in Dallas, Texas and The Baptist College of Charleston.

He holds a Master's degree in Theology and a Doctor of Theology degree from Andersonville Theological Seminary. During his time at HLBC God has blessed the church with 402 baptisms. When Jimmy was saved, the Lord placed a deep love for the Word of God and a great desire to lead the lost to faith in Jesus Christ, and those passions still guide him in his ministry today. Jimmy has been married to Cheryl (his Sweetie-Pie) for 36 years. They have 3 daughters, Rebecca, Leah and Tori, all married and living in Berkeley County. They also have 8 grandchildren, 3 boys, and 5 girls. Other than preaching the Gospel, Jimmy has a love for golf and Gamecock football but mostly hanging out with Sweetie-Pie.

Alyssa Garvin
Financial Ministry Assistant